Associated Security News
How Are Safes Graded
30th September 2022
It's a good idea to familiarise yourself with the grading system that shows a safe's resistance to attack before buying one. All Associated Security Grade 0 – 6 safes are independently tested and certified in accordance with European Standard EN1143-1.
What Is The Grading System?
Before a safe can be certified and granted an EN1143-1 status, it goes through a series of tests. Safes with a Grade 6 rating are the most resistant to attacks, while safes with a Grade 0 rating are less resistant. This does not mean, however, that Grade 0 safes are not worth your consideration. In fact, they are excellent for use at home and for storing valuables and cash. You can use the grades to choose the right product for your home or business by making an informed decision.
Evaluation of associated security
A cash rating is assigned along with a grade to indicate how much cash it is supposed to protect. Safes are graded after detailed testing by national agencies such as The Loss Prevention Certification Board (LPCB). Additionally, safes are rated according to their fire resistance. However, these are not part of the EN1143-1 security testing. You should always insure the contents of your safe, which is where the cash rating comes in. The grade will determines your coverage. The following ratings are assigned to each grade: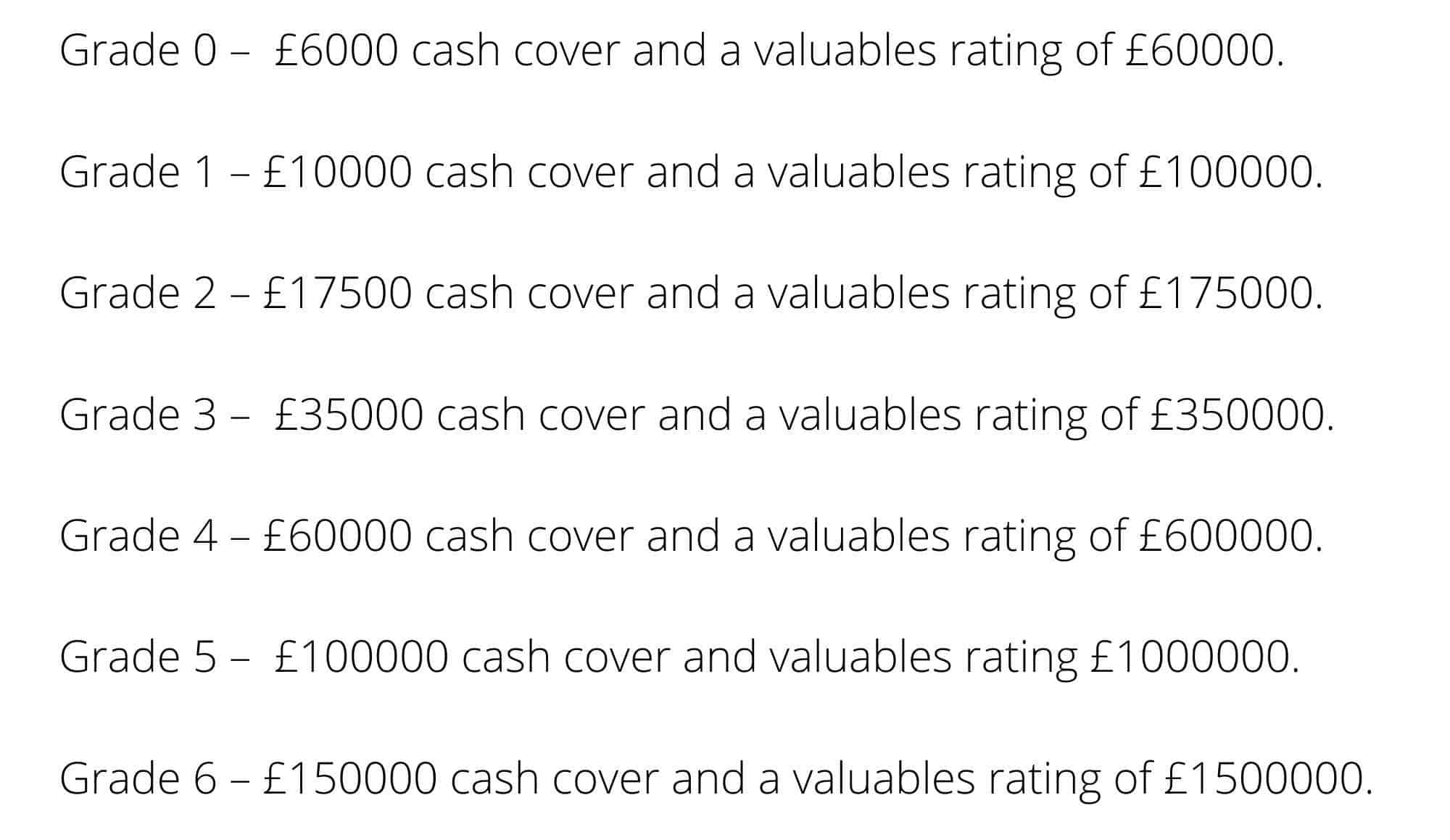 If you want to find out the rating for valuables rather than cash, simply multiply the cash rating by 10 if you store valuables instead of cash. With the grading system, you can easily determine which safes are suitable for home use and which are suitable for business use.
Get Your Secure storage solution from Associated Security
At Associates Security, we design, manufacture, supply, and install safes of all grades and sizes. In addition to being approved by the Association of Insurance Surveyors (AiS), our products are tested and certified to ensure the safety of your cash and valuables.
Get in Touch
Make an enquiry
PLEASE NOTE: Emails are monitored during normal office hours only. If you require urgentplease call our help desk on 0161 832 2777.
attendance of a locksmith or safe engineer