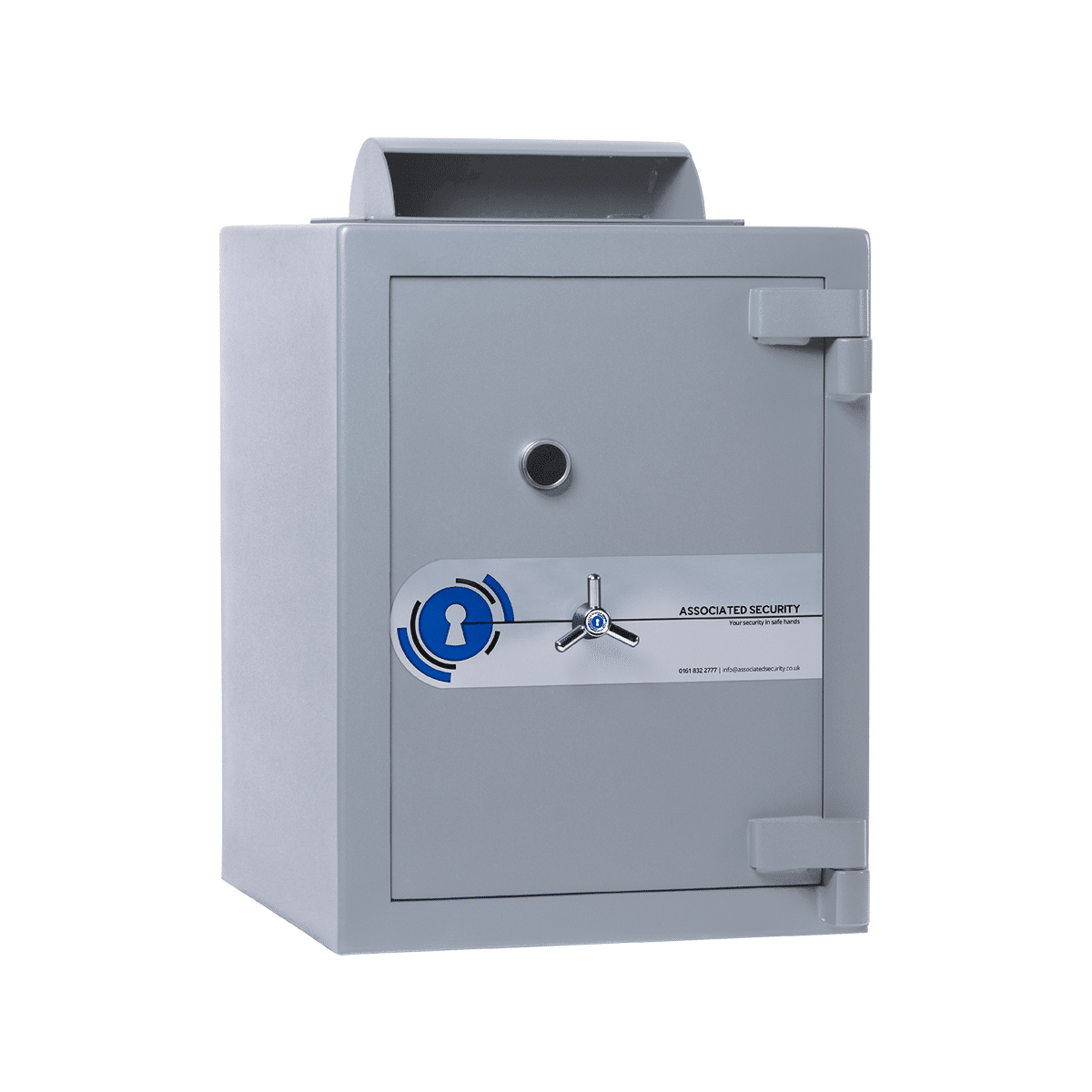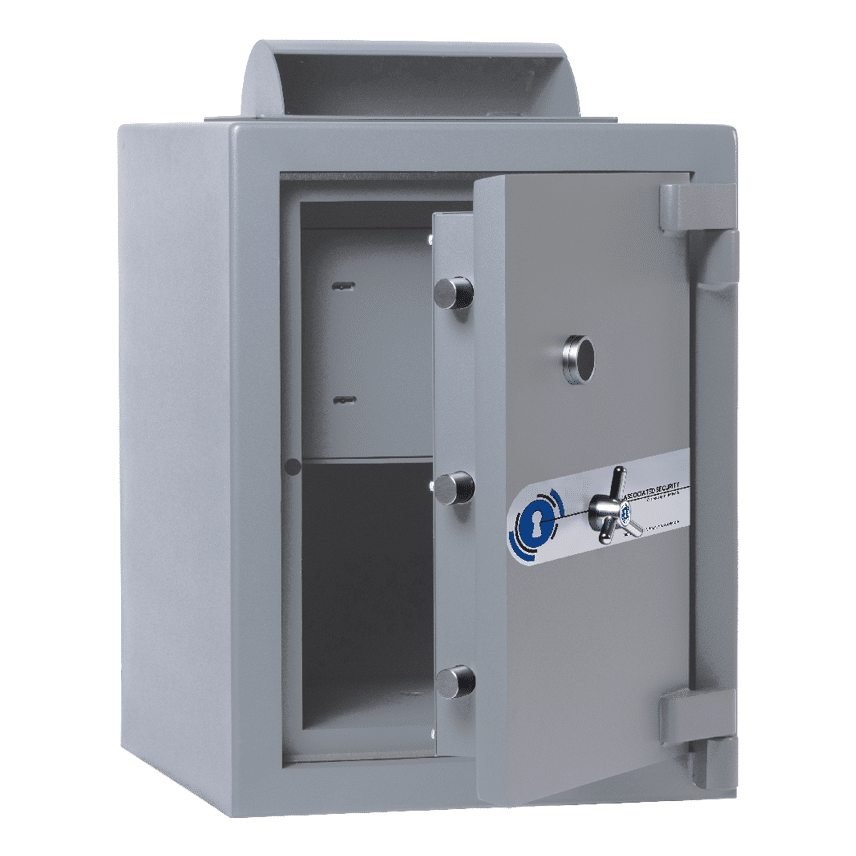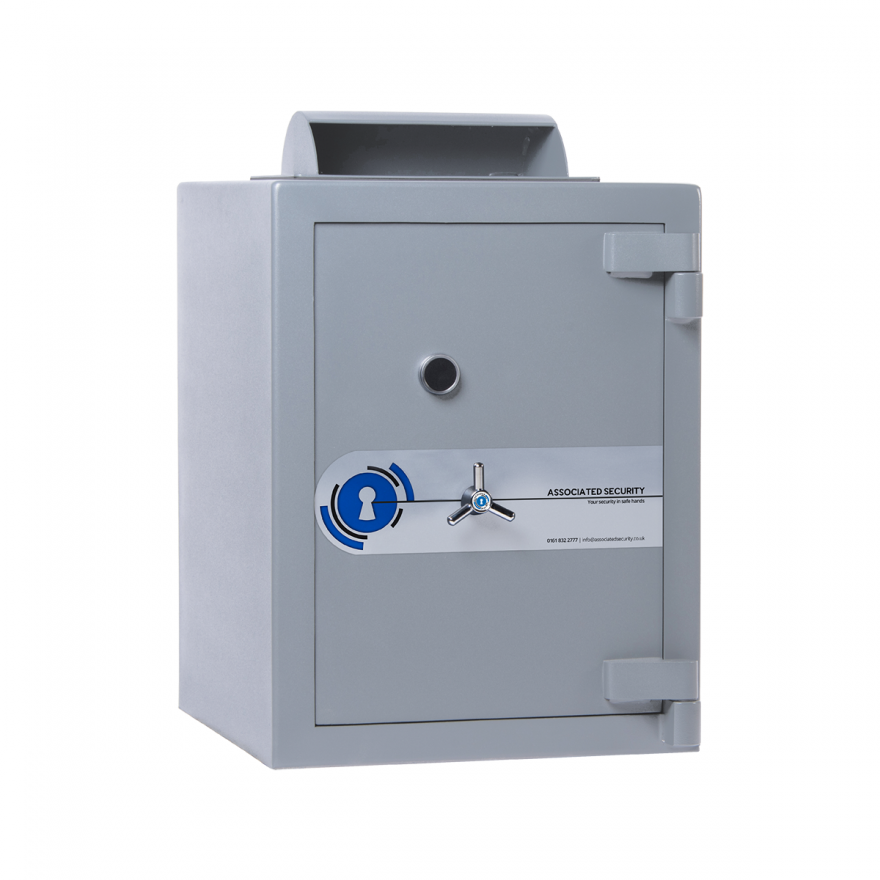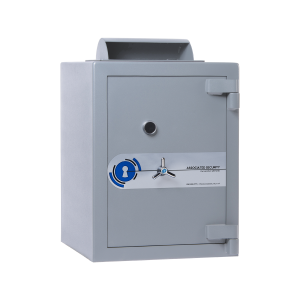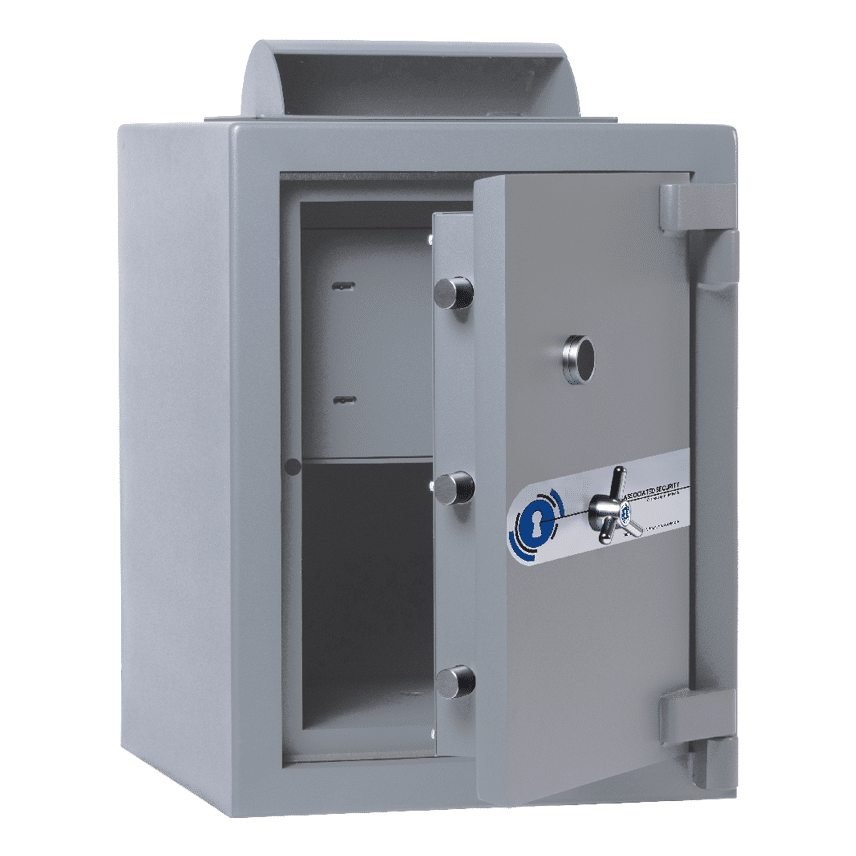 Associated Rotary Deposit Safe
Secure cash deposit
Ideal Commercial Solution
Our Rotary Deposit Safe is ideal for a number of business security needs, including banking, retail, hospitality and pharmaceutical environments. With a rotary deposit function directly depositing the goods into a lockable internal compartment, our rotary deposit safe makes sure that higher-value items are sufficiently secured and at a lower risk of opportunist theft when the safe is accessed and therefore in a vulnerable state. With insurance approval from the AiS & fire-resistant materials inside, our rotary deposit offers the whole secure package…Read more…
Available in Grades 0-5
Key locking supplied as standard
Fitted with fire-resistant material
Optional extras available
Our UK manufactured rotary deposit safe incorporates two separate internal cupboards, offering the ideal secure storage solution for a variety of commercial security requirements.
Fitted with additional key locks on the internal cupboards, this controls the access to valued goods stored within these compartments in your deposit safe.
This high-security deposit safe receives deposits via the rotary at the top of the safe, allowing you to separate cash and valuables and offering ease for back-office management when cashing up. With additional space below the cupboards for change and till drawers, our rotary deposit safe provides the optimal solution for retail security needs.
Get in Touch
Make an Enquiry
PLEASE NOTE: Emails are monitored during normal office hours only. If you require urgentplease call our help desk on 0161 832 2777.
attendance of a locksmith or safe engineer,
Fields marked with * are mandatory, and your form won't be submitted if left blank.