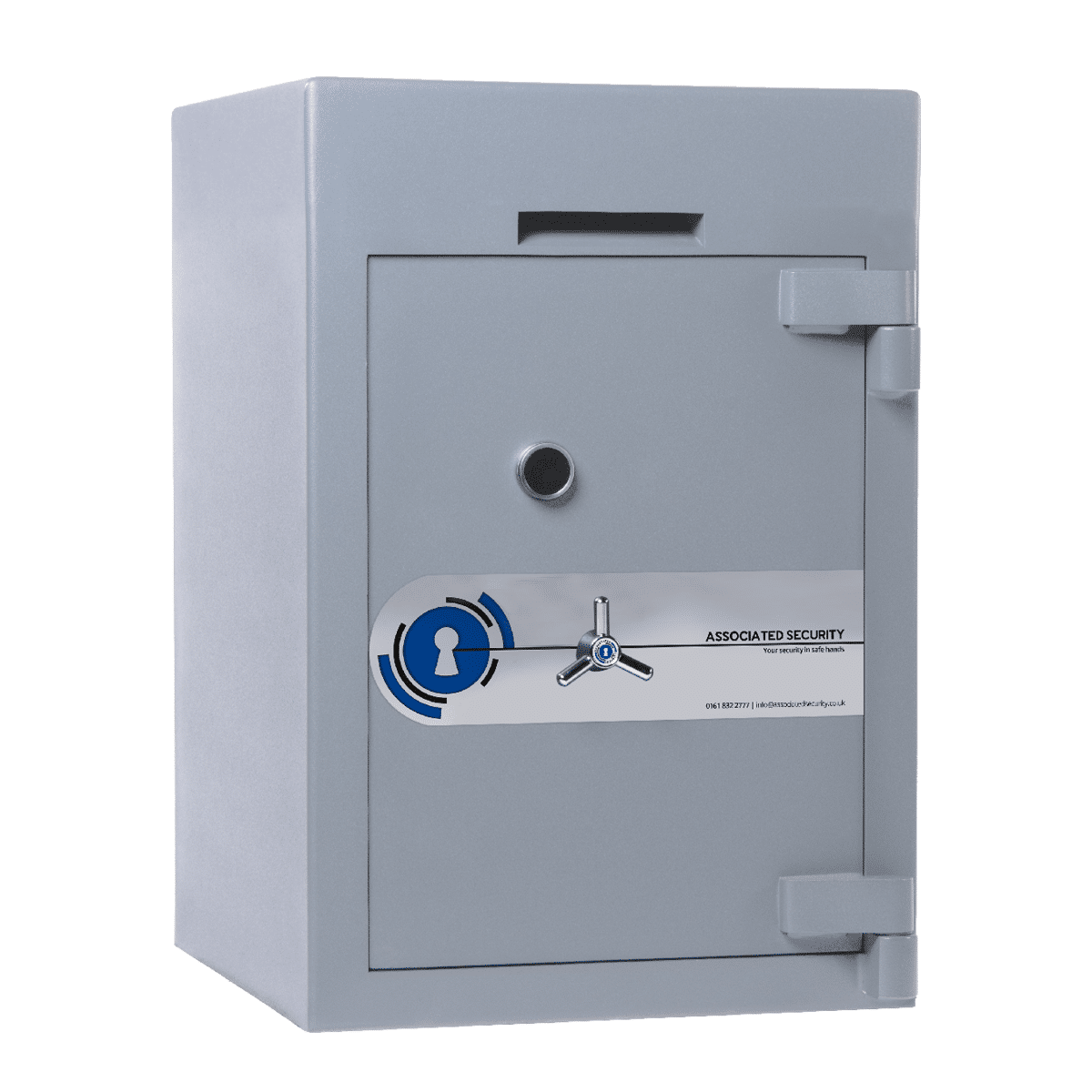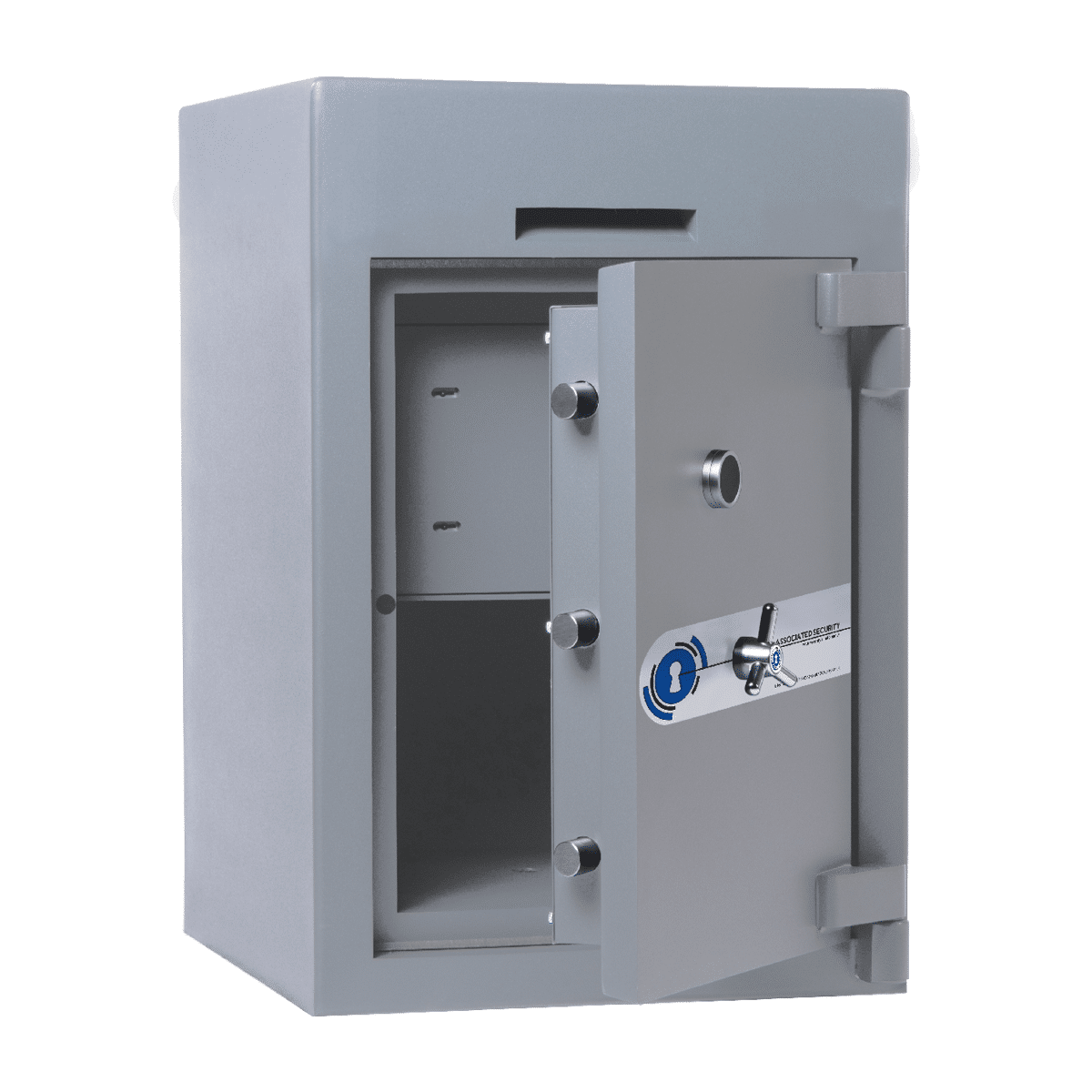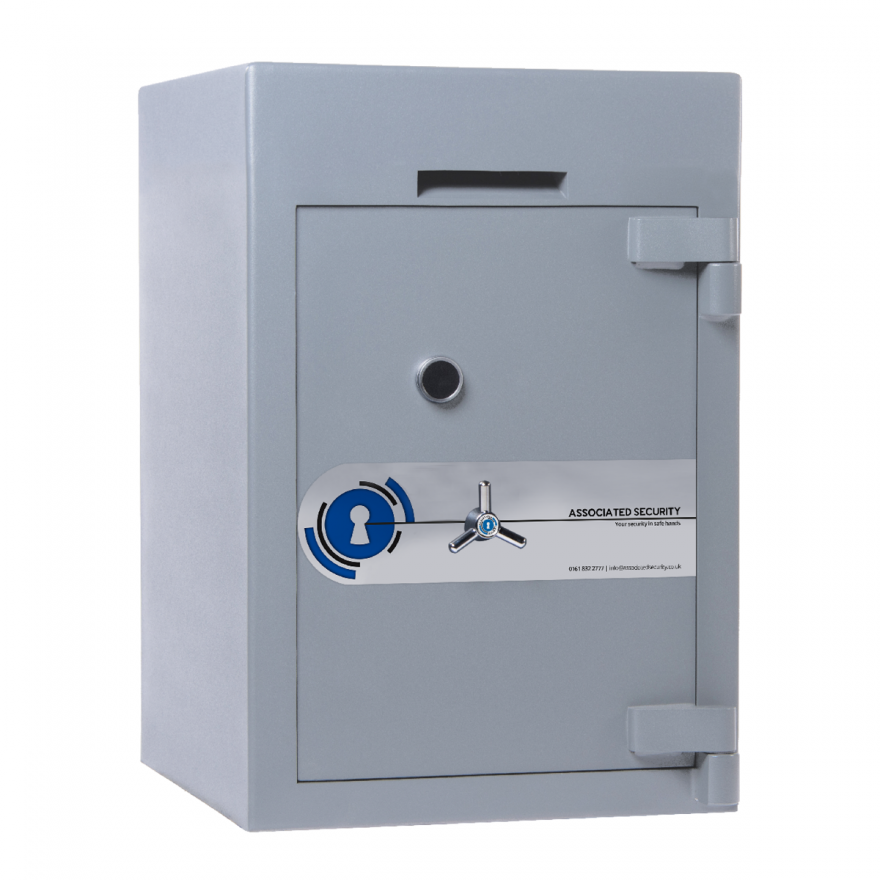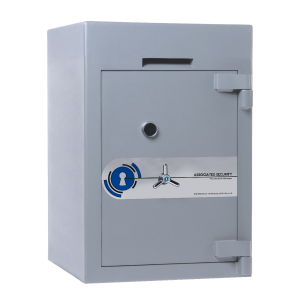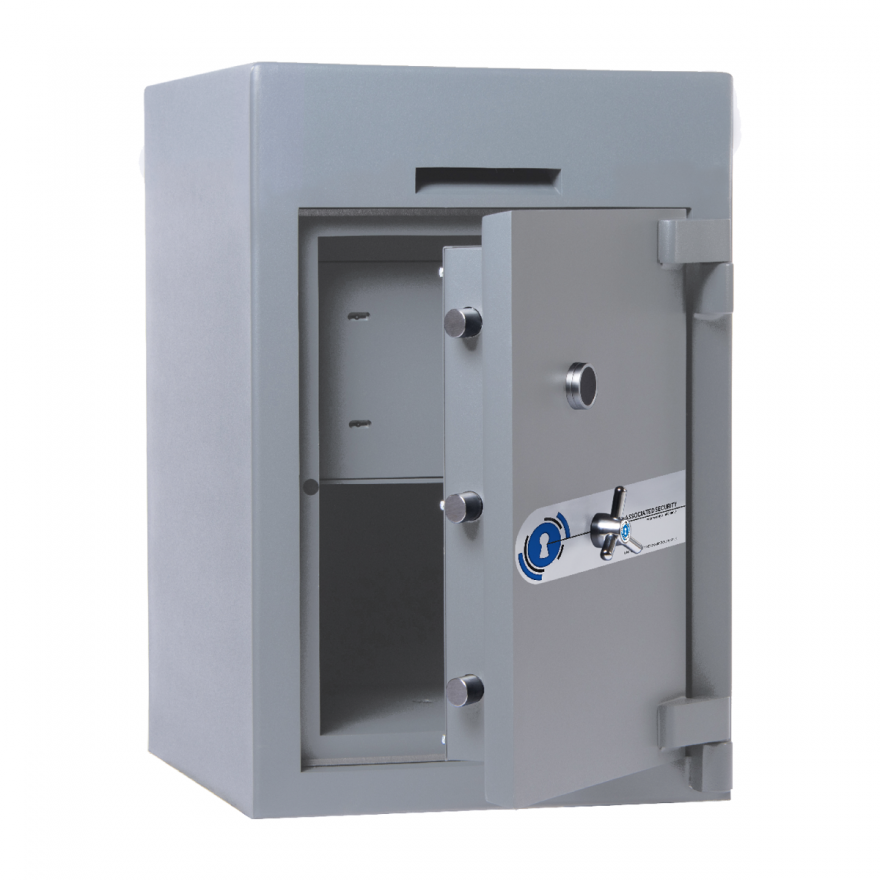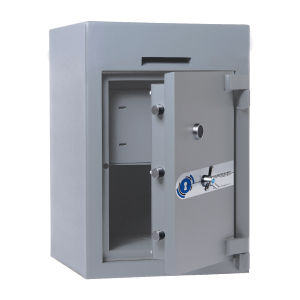 Envelope Slot Deposit Safe
Secure cash deposit
Insurance Approved
Our Envelope Slot Deposit Safe is the perfect office security solution, allowing for documents to be deposited into the body of the locked Eurograde safe with ease. These UK manufactured, AiS approved envelope slot deposit safes are also fitted with fire-resistant materials, further safeguarding the documents stored within from any damage. This deposit safe not only provides the optimal office security solution but its also ideal for retail, banking & pharmaceutical environments…Read more…
Available in Grades 0-5
Key locking supplied as standard
Fitted with fire-resistant material
Optional extras available
Envelope slot deposit safes (also known as letter slot drop safes) are a quick and easy way to deposit both cash or cheques into the body of the safe. Our UK manufactured Associated Envelope slot deposit safes are fitted with anti-phishing measures to prevent attempted access through the deposit slot.
This high-security safe offers an ideal solution for storing valuables without requiring access to the body of the safe, reducing the risks of loss, damage or theft of valued goods by limiting the need for supplying access to several different personnel within your premises.
With the option for internal cupboard installations at the top of the safe, this provides further peace of mind that high-value secure deposits go directly into this additional locked compartment with the rest of the safe being able to be used for general secure storage.
Our Envelope Slot Deposit safes are available in Grades 0 through 5 and can be fitted with a variety of locking options to suit all needs.
Slot can be positioned on the top, side, rear or front
Deposit slot standard size: 150mm x 25mm
Size and position can be customised to your specific requirements
Telescopic version is also available if deposits need to go through a wall.
Get in Touch
Make an Enquiry
PLEASE NOTE: Emails are monitored during normal office hours only. If you require urgentplease call our help desk on 0161 832 2777.
attendance of a locksmith or safe engineer,
Fields marked with * are mandatory, and your form won't be submitted if left blank.